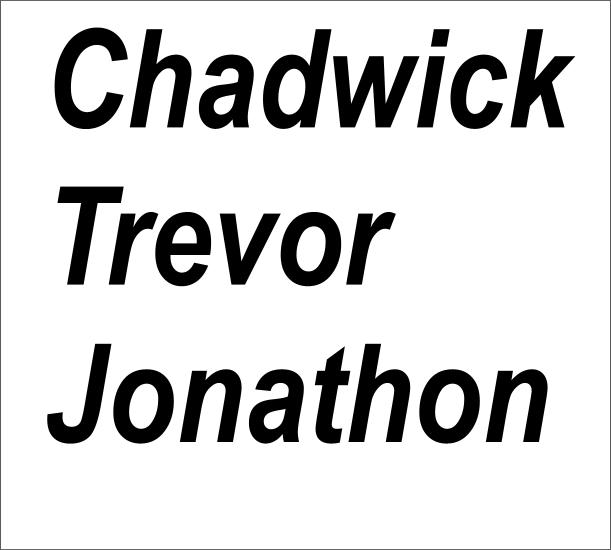 Employee Names – Arial Font
$2.00 "Price incl. GST: $2.00"
Employee names for uniforms or Hi Viz jackets.
Either send us a list of names by email or use the comments box in the checkout.
If you want 10 names then change the qty to 10.
Lettering is approx 20mm high flock transfer in the colour of your choice.
Font style as shown in the graphic.